OUR PHILOSOPHY
We are committed to childhood learning and believe that educators are vital role models. We strive to maintain an atmosphere where children feel comfortable and confident; we use constructive guidance and positive reinforcement. We feel it's also necessary to establish and clearly define reasonable limits with logical consequences. 
OUR MISSION
We strive to ensure the enriching social, emotional, cognitive, and physical development for every child in our care. As caregivers and educators, our mission is to provide a safe learning environment, which awakens a child's natural desire to discover, create, explore, and become a lifelong learner.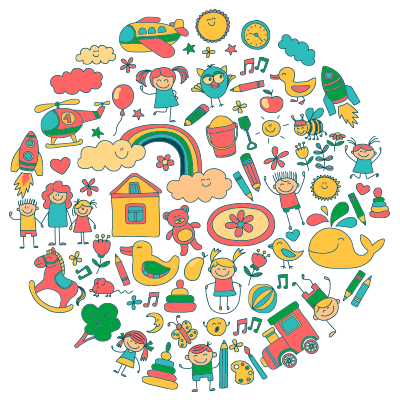 At Hawthorn we have a deep commitment to each child.   Our teachers and staff strive daily to give your child quality care, creative learning, and fun.  We are concerned about the whole development of a child – physical growth, learning, creativity, compassion, and character.  We delight in every discovery a child makes as they learn and grow.
What are the professional requirements for your staff?
Our full time Directors are here to oversee day to day operations and ensure the quality of the program offerings. As a Director, a Bachelors degree is the minimum requirement. We love our teachers and the dedication they show to your children each day. All Lead Teachers have a Bachelors or Associates degree and one year of experience.  Assistant Teachers have an Associates degree or CDA certification.
Is your staff trained?
Yes! All staff is trained in First Aid/CPR, Communicable Disease, and Child Abuse Prevention. Ongoing professional development is completed through a minimum of 6 hours of training that is required annually for all staff members.
How is communication between teachers and parents?
We believe that parents should be encouraged to be active and participate in their children's education. Working together, we believe that optimum development will be obtained.
What are your children to teacher ratios?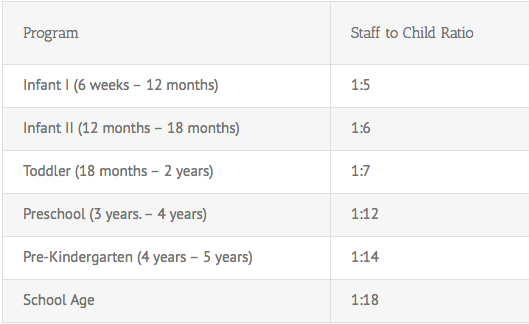 We never stop thinking about your child's safety. From background checks for every employee in our building, to passcode secured entries, to an authorized pick-up list for every child, rest assured safety is our number one priority. Once in our facility, we also have constant video monitoring in our building to ensure your child is in a safe, nurturing environment.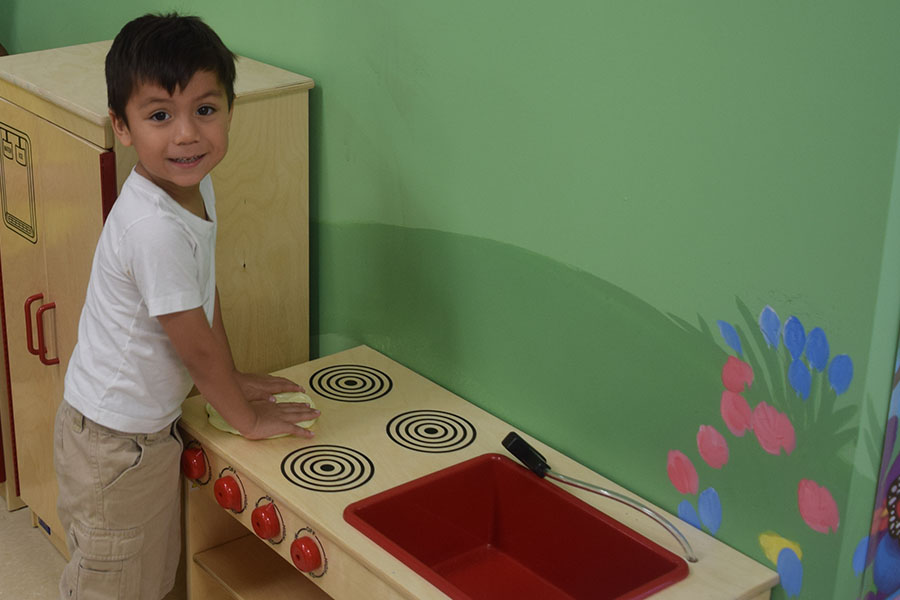 Children look forward to healthy, nutritious meals and snacks that taste good. We are in compliance with CACFP guidelines for your child's breakfast, lunch, and afternoon snack. Your child will learn healthy eating habits and be encouraged to try new foods. Let us know of any allergies or dietary requirements. 
Safe, reliable school busses with seat belts are available for our school age children to and from area elementary schools. School transportation stops are finalized for each school year. Please contact us for details.